Fig trees, blackberries, and birthstones
This is an archived issue of our Almanac.com Companion email newsletter.
Daily Newsletter for Friday, August 3, 2018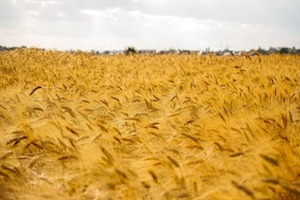 High noon in August! over all the land
The very air is palpitant with heat;
While stretching far, the fields of ripening wheat
Unrippled lie as plains of yellow sand!
–Henry Sylvester Cornwell (1831–86)
Blossom-End Rot
Blossom-End Rot
Here are tips on how to identify, control, and prevent blossom-end rot on your tomatoes and other garden plants.
All-Natural, DEET-Free Insect Repellent
The Old Farmer's Almanac name is on the bottle. If it doesn't effectively repel ticks, mosquitoes, blackflies, chiggers, and other biting bugs we will give you your money back!
Growing Blackberries
Blackberries
Blackberries, like raspberries, are a very easy berry to grow. Once this native berry is ripe, get ready for an abundant harvest, picking every couple of days! Here's how to grow and harvest blackberries in your backyard.
Birthstone for August
August Birthstone: Color and Meaning
August's birthstone, the peridot, is a light green, ancient, cosmic birthstone that has been found in volcanic lava in Hawaii—and in meteorites that have fallen to Earth. The Egyptians called peridot the "gem of the Sun" and believed it had special healing powers.
Peach Raspberry Crunch
Peach Raspberry Crunch
Ever tried combining peaches and raspberries? Mmmm! Try this mouth-watering recipe for Peach Raspberry Crunch.