Apple tree care, butterfly bush, freshest blueberry pie
This is an archived issue of our Almanac.com Companion email newsletter.
Daily Newsletter for Monday, August 6, 2018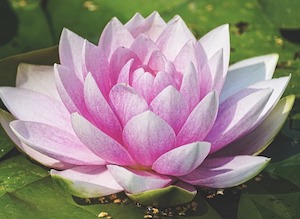 Buttercup nodded and said good-bye,
Clover and daisy went off together,
But the fragrant water lilies lie
Yet moored in the golden August weather.
–Celia Thaxter (1835–94)
About Butterfly Bushes
Butterfly Bush
The butterfly bush (Buddleia davidii) is a beautiful, fast-growing, deciduous shrub with masses of blossoms—long, spiked trusses—that bloom from summer to autumn.
Weather Lore by the Month
Weather Lore Calendar
We're big fans of weather folklore, proverbs, and sayings! So, we've created a Weather Lore Calendar just for you—with folklore for every month of the year!
Freshest Pie Ever Recipe
The Freshest Blueberry Pie Ever Recipe
This open-faced blueberry pie is an outstanding summer pie that lets the true flavor of fresh blueberries shine! It comes together in minutes—and the fresh taste is divine. 
Myths About Hair
Fun Facts and Myths About Hair
Curious about your crowning glory? Here are some fun facts and myths about hair, including hair growth, hair color, and hair styles.
All-Natural, DEET-Free Insect Repellent
The Old Farmer's Almanac name is on the bottle. If it doesn't effectively repel ticks, mosquitoes, blackflies, chiggers, and other biting bugs we will give you your money back!