Four planets line up, pickling, stuffed tomatoes
This is an archived issue of our Almanac.com Companion email newsletter.
Daily Newsletter for Friday, August 17, 2018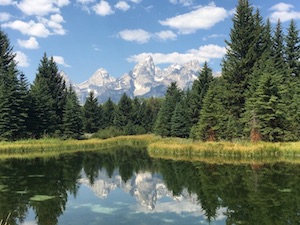 "Now I see the secret of the making of the best persons: It is to grow in the open air and to eat and sleep with the earth."
–Walt Whitman (1819–92)
Friday, August 17, 2018
229th day of the year
Sean Penn (actor) was born on this day in 1960.
Connie Reeves (America's oldest cowgirl at 101, died 12 days after being thrown from her horse, Dr. Pepper. She was one of the first women to study law at the University of Texas and she started one of Texas's first girls' drill teams) died on this day in 2003.