Raised beds, what is DE?, zucchini marmalade
This is an archived issue of our Almanac.com Companion email newsletter.
Daily Newsletter for Tuesday, August 28, 2018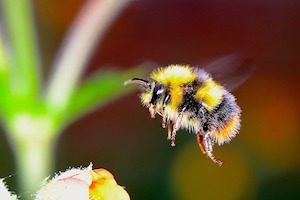 On this scene enter--winged, horned, and spined—
A longlegs, a moth, and a dumbledore;
While 'mid my page there idly stands
A sleepy fly, that rubs its hands . . .
–Thomas Hardy (1840–1928)
Tuesday, August 28, 2018
240th day of the year
Shania Twain (country singer) was born on this day in 1965.
World's oldest dog, Chanel the dachshund, age 147 in dog years, 21 in human years died on this day in 2009.