Making sauerkraut, star chart, lifting gladiolus
This is an archived issue of our Almanac.com Companion email newsletter.
Daily Newsletter for Thursday, October 4, 2018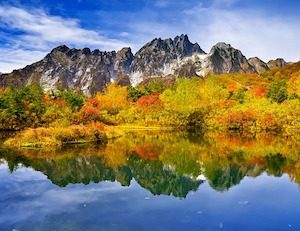 The trees are in their autumn beauty,
The woodland paths are dry,
Under the October twilight the water
Mirrors a still sky.
–William Butler Yeats (1865–1939)
Thursday, October 4, 2018
277th day of the year
Liev Schreiber (actor) was born on this day in 1967.
Gordon Cooper (astronaut who circled the globe 22 times in 34 hours and 20 minutes and became the first astronaut in a space flight of more than 24 hours. He was also the first astronaut to sleep in space, and he successfully carried out a beacon ... died on this day in 2004.