Making sauerkraut, star chart, lifting gladiolus
This is an archived issue of our Almanac.com Companion email newsletter.
Daily Newsletter for Thursday, October 4, 2018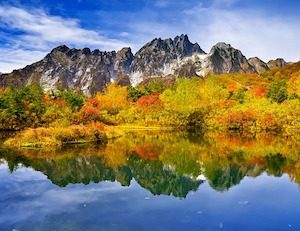 The trees are in their autumn beauty,
The woodland paths are dry,
Under the October twilight the water
Mirrors a still sky.
–William Butler Yeats (1865–1939)
How to Dig Up Glads
Saving Gladiolus
In some places, gladiolus can be left in the ground all winter. In colder climates, however, they would freeze and die. Gladiolus can be saved, though, if placed in the root cellar and replanted in the spring. Here's how.
How to Predict Frost
How to Predict a Frost
Frost is one of a gardener's worst foes! Learn how to predict frost, differentiate between a light frost and a hard freeze, and protect your garden from frost with these tips!
Almanac Field to Fork Cookbook
A collection of more than 120 mouthwatering recipes from The Old Farmer's Almanac, plus kitchen tips and food facts and folklore. 
How to Make Sauerkraut
Homemade Sauerkraut Step-by-Step
It's harvesttime. Cabbages are available at a deal. Few people know that in the early 1900's, the biggest crop grown in this country was cabbages. That's because they last a long time when put in a cool spot and they can be fermented into sauerkraut!
Red Mercury Lantern
Buy 2 or more and get $2.00 off each while supplies last. Includes 10 lights and a 6-hour timer. Takes 2 AA batteries.