Pantry moths, birds at night, Halloween fudge, cider orchard
This is an archived issue of our Almanac.com Companion email newsletter.
Daily Newsletter for Tuesday, October 23, 2018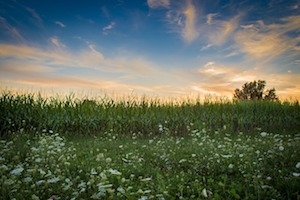 One wading a Fall meadow finds on all sides
The Queen Anne's Lace lying like lilies
On water; it glides
So from the walker, it turns
Dry grass to a lake, as the slightest shade of you
Valleys my mind in fabulous blue Lucernes.
–Richard Wilbur (1921–2017)
Tuesday, October 23, 2018
296th day of the year
Doug Flutie (football player) was born on this day in 1962.
Robert Merrill (baritone) died on this day in 2004.