DST ends this weekend, pomander balls, Sadie Hawkins
This is an archived issue of our Almanac.com Companion email newsletter.
Daily Newsletter for Friday, November 2, 2018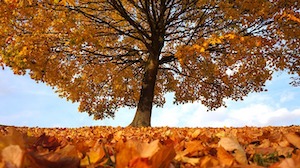 The soft November days are here,
The aftermath of blossom's year.
–Sara Louisa (Vickers) Oberholtzer (1841–1930)
Friday, November 2, 2018
306th day of the year
k.d. lang (singer) was born on this day in 1961.
Bob Trow (actor, best known for his portrayal of gibberish-talking Robert Troll and Bob Dog on Mr. Rogers' Neighborhood) died on this day in 1998.