Indian summer, baking soda magic, how to make sausage
This is an archived issue of our Almanac.com Companion email newsletter.
Daily Newsletter for Monday, November 12, 2018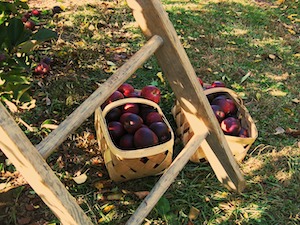 My long two-pointed ladder's sticking through a tree
Toward heaven still,
And there's a barrel that I didn't fill
Beside it, and there may be two or three
Apples I didn't pick upon some bough.
But I am done with apple-picking now.
–Robert Frost (1874–1963)
Monday, November 12, 2018
316th day of the year
Nadia Comaneci (gymnast) was born on this day in 1961.
Ira Levin (author) died on this day in 2007.