Spider veins, Thanksgiving forecast, Indian Pudding
This is an archived issue of our Almanac.com Companion email newsletter.
Daily Newsletter for Tuesday, November 13, 2018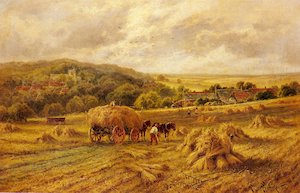 Besides the Autumn poets sing,
A few prosaic days
A little this side of the snow
And that side of the Haze.
–Emily Dickinson (1830–86)
Varicose and Spider Veins
Home Remedies for Varicose and Spider Veins
They're as common as mosquitoes in summer and about as beloved. Unfortunately, there's no repellent for varicose veins and spider veins, but we'll explain the causes and provide health remedies to help.
SPONSORED
Exceptional Eye Protection
Experience the following benefits the moment you try on melanin-infused sun lenses: reduces the risk of cataracts and macular degeneration (AMD), enhanced contrast/clarity, sharpens vision and details, reduced eye strain, blocks 99% of glare, & 100% of UVA/UVB radiation.
2018 Thanksgiving Forecast
2019 Thanksgiving Forecast: Gobbled Up by Rain and Snow?
With Thanksgiving on the horizon, two things are on the mind: turkey and travel! For the latter, weather makes a big difference. What conditions should you expect for this year's fall feast? Find out in our Thanksgiving Weather Forecast!
Moonlore and Childbirth
The Full Moon, Childbirth, and Marriage
The Moon has a personal relationship with us all, and folklore has it that childbirth and even marriage are influenced by the Moon.
Lobster Rope Doormats
Virtually impervious to wear and water, easy to clean, and excellent at removing dirt and snow! 
Unusual Squash and Gourds
Unusual Squash and Gourds for the Thanksgiving Displays
Colorful squash and gourds are signs of Thanksgiving to me—harking back to the Pilgrims—and the Thanksgiving table would not be complete without them. Here are some unusual varieties to look out for—warts and all—and ways to these natural decorations in the home for displays and centerpieces.
Bold Kitchen Aprons
MOTHER'S DAY GIFT IDEA! There's always something cooking at The Old Farmer's Almanac. When it gets messy, we grab for one of these easy-care cotton aprons.
Indian Pudding Day
Indian Pudding
Indian Pudding is an early American dessert. The "Indian" in Indian pudding refers to Native American cornmeal.