How to cook a turkey, coconut cream pie, cranberry trivia
This is an archived issue of our Almanac.com Companion email newsletter.
Daily Newsletter for Sunday, November 18, 2018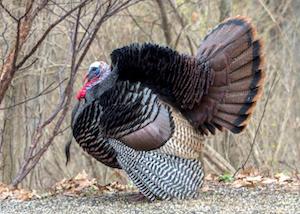 Valleys lay in sunny vapor,
And a radiance mild was shed
From each tree that like a taper
At a feast stood. Then we said,
"Our feast, too, shall soon be spread,
Of good Thanksgiving turkey."
–George Parsons Lathrop (1851–98)
Sunday, November 18, 2018
322nd day of the year
Elizabeth Perkins (actress) was born on this day in 1960.
James Coburn (actor) died on this day in 2002.