Amazing leftover recipes, OFA vs. NOAA forecast, weather lore
This is an archived issue of our Almanac.com Companion email newsletter.
Daily Newsletter for Friday, November 23, 2018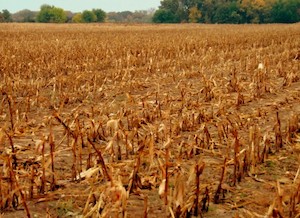 I didn't know I was grateful
for such late-autumn
bent-up cornfields
yellow in the after-harvest
sun before the
cold plow turns it all over into
never.
–Bruce Weigl (b. 1949)
Thanksgiving Leftovers
Thanksgiving Leftovers Recipes
For us, leftovers are one of the best parts of Thanksgiving. Here are quick and easy leftovers recipes that recycle holiday food into new and delicious meals.
SPONSORED
Are you looking for the perfect holiday gift?!
Your search should seriously end with Happy Gardens! Their products are unique and they are individually handcrafted! This isn't your made in China cheap product! Check out our website! We have the cutest stuff for the garden or bird lover in your family! Happy Gardens is offering a Special 20% off for all of our Almanac readers! Use promo code: Almanac20 at checkout!
Wooden Wing Bookmarks
Made in Vermont from a very thin maple veneer that won't damage book bindings. Choose from bald eagles, barred owls, great blue herons, ospreys, peregrine falcons, snowy owls, cardinals, eastern bluebirds, and hummingbirds.
Let's Talk About Pain
Talking to Your Doctor About Pain
Pain brings more Americans to their doctors than any other complaint. Yet doctors can't just apply a pain monitor like they can check your blood pressure. How would you communicate your pain? It can be a challenge. Here are 7 tips for talking to your doctor about chronic pain.
Paine's Balsam Fir Incense
The fragrant tips of the balsam fir tree give this incense its warm, woodsy, forest aroma. It has become an endearing winter tradition for many families. Includes 24 logs and a holder. Grown and made in Maine. Makes a unique hostess gift or stocking stuffer.