Who was St. Nick? sinterklaas, why go to Mars?
Daily Newsletter for Wednesday, December 5, 2018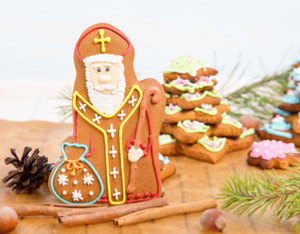 Welcome, friend! St. Nicholas, welcome!
Welcome to this merry band!
Happy children greet thee, welcome!
Thou art gladdening all the land.
–Mary Mapes Dodge (1831–1905)
Wednesday, December 5, 2018
339th day of the year


Strom Thurmond (politician) was born on this day in 1902.
Nelson Mandela (political activist) died on this day in 2013.