Easy paper snowflakes, 4 Christmas traditions, mince pie
This is an archived issue of our Almanac.com Companion email newsletter.
Daily Newsletter for Monday, December 10, 2018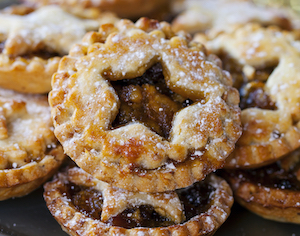 As many mince pies as you taste at Christmas,
so many happy months will you have.
–Old English saying
Crossbody Purses for Cell Phones by Chala
Top-seller! Available in different nature-inspired designs! Perfect size for carrying most cell phones, cash, ID, and a few credit cards. Very nicely made and features adjustable straps.
Authentic Mincemeat Pie
Mince Pie


Ever had a real homemade mince pie? We mean the authentic mincemeat pie made with meat (beef, lamb, or wild game) and suet simmering in spices, nuts, and fruit.