Easy paper snowflakes, 4 Christmas traditions, mince pie
This is an archived issue of our Almanac.com Companion email newsletter.
Daily Newsletter for Monday, December 10, 2018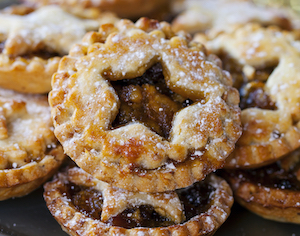 As many mince pies as you taste at Christmas,
so many happy months will you have.
–Old English saying
Making Paper Snowflakes
How to Make Paper Snowflakes
Turn your home into a winter wonderland with paper snowflakes! Perfect for a snow day, this easy project is fun for all ages!
Crossbody Purses for Cell Phones by Chala
Top-seller! Available in different nature-inspired designs! Perfect size for carrying most cell phones, cash, ID, and a few credit cards. Very nicely made and features adjustable straps.
More Extreme Weather?
Does Warmer Weather Mean More Hurricanes and Tornadoes?
This past hurricane season was a notable one, with some very strong and unusual storms in the Atlantic/Gulf, eastern/central Pacific, and western Pacific regional basins. Does this have any connection to a changing climate? Let's have a look.
Your December Horoscope
Monthly Horoscope for December 2018
Here's your Horoscope for December 2018. Every month, Almanac astrologer Celeste Longacre provides horoscope updates for all 12 zodiac signs.