Easy paper snowflakes, 4 Christmas traditions, mince pie
This is an archived issue of our Almanac.com Companion email newsletter.
Daily Newsletter for Monday, December 10, 2018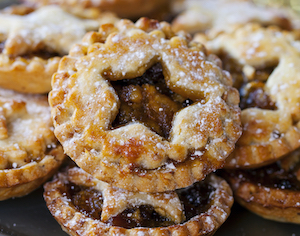 As many mince pies as you taste at Christmas,
so many happy months will you have.
–Old English saying
Monday, December 10, 2018
344th day of the year
Kenneth Branagh (actor) was born on this day in 1960.
Richard Pryor (comedian & actor) died on this day in 2005.