Geminids tonight!, Christmas dinner ideas, true shortbread
Daily Newsletter for Thursday, December 13, 2018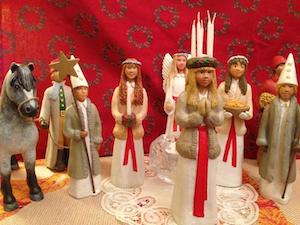 'Tis the year's midnight, and it is the day's,
Lucy's, who scarce seven hours herself unmasks;
The sun is spent, and now his flasks
Send forth light squibs, no constant rays . . .
–John Donne (1572–1631)
Thursday, December 13, 2018
347th day of the year


Jamie Foxx (actor) was born on this day in 1967.
Grandma Moses (artist) died on this day in 1961.