Homemade sugar cookies, Why is Christmas Day on Dec. 25?, cleaning garden tools
This is an archived issue of our Almanac.com Companion email newsletter.
Daily Newsletter for Sunday, December 16, 2018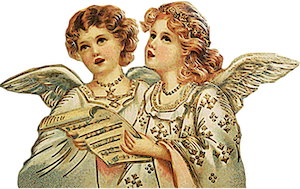 Gone are the days of gloom and error,
Love's sceptre breaks the rod of terror
In our fair isle.
And as the children sing His message
Of Peace on Earth the joyful presage,
They win God's smile.
–George Robert Sims (1847–1922)
Sunday, December 16, 2018
350th day of the year
Benjamin Bratt (actor) was born on this day in 1963.
John Spencer (actor) died on this day in 2005.