New Year weather lore, forecasts, sky wonders
This is an archived issue of our Almanac.com Companion email newsletter.
Daily Newsletter for Tuesday, January 1, 2019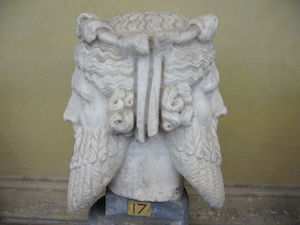 Janus am I; oldest of potentates;
Forward I look, and backward, and below
I count, as god of avenues and gates,
The years that through my portals come and go.
—Henry Wadsworth Longfellow (1807–82)
Tuesday, January 1, 2019
1st day of the year
Nancy Lopez (golfer) was born on this day in 1957.
Donna Douglas (actress) died on this day in 2015.