Raising honey bees, planting zones, lazy man's beef stew
This is an archived issue of our Almanac.com Companion email newsletter.
Daily Newsletter for Tuesday, January 8, 2019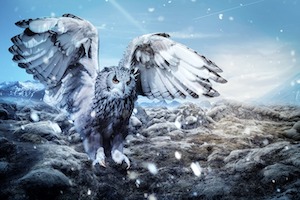 O Winter, ruler of the inverted year,
Thy scattered hair with sleet like ashes filled,
Thy breath congealed upon they lips, thy cheeks
Fringed with a beard made white with other snows.
–William Cowper (1731–1800)
Tuesday, January 8, 2019
8th day of the year
Wolfgang Puck (chef) was born on this day in 1949.
Art Clokey (creator of Gumby and Pokey) died on this day in 2010.