Best sleeping position, tips on ordering seeds, PB power
This is an archived issue of our Almanac.com Companion email newsletter.
Daily Newsletter for Thursday, January 10, 2019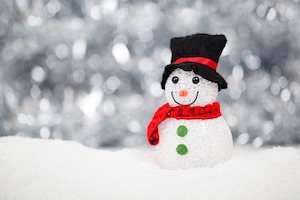 Another fresh new
year is here...
Another year to live!
To banish worry,
doubt, and fear,
To love and laugh
and give!
–William Arthur Ward (1921–94)
Thursday, January 10, 2019
10th day of the year
Evan Handler (actor) was born on this day in 1961.
David Bowie (musician) died on this day in 2016.