Starting seeds indoors, Moon halos, Mom's meat loaf
This is an archived issue of our Almanac.com Companion email newsletter.
Daily Newsletter for Wednesday, January 16, 2019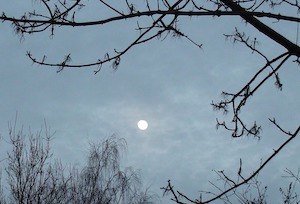 A liquid moon
moves gently among
the long branches.
Thus having prepared their buds
against a sure winter
the wise trees
stand sleeping in the cold.
–William Carlos Williams (1883–1963)
Wednesday, January 16, 2019
16th day of the year
Sade (singer) was born on this day in 1959.
Russell Johnson (actor) died on this day in 2014.