Eclipse Sunday, myths and superstitions, DIY potting soil, better mac and cheese
This is an archived issue of our Almanac.com Companion email newsletter.
Daily Newsletter for Friday, January 18, 2019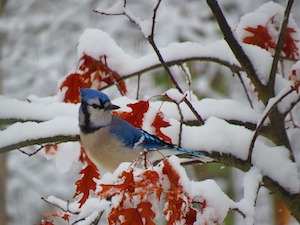 Suddenly, with lifted eyes you said,
"Oh look!"
There, on the black bough of a snow flecked maple,
Fearless and gay as our love,
A bluejay cocked his crest!
Oh who can tell the range of joy
Or set the bounds of beauty?
–Sara Teasdale (1884–1933)