Deer-resistant plants, when to start seeds, best bird foods
This is an archived issue of our Almanac.com Companion email newsletter.
Daily Newsletter for Thursday, January 24, 2019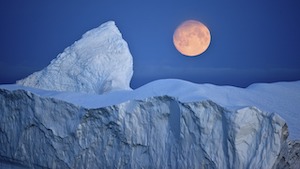 Some say the world will end in fire,
Some say in ice.
From what I've tasted of desire
I hold with those who favor fire.
But if it had to perish twice,
I think I know enough of hate
To know that for destruction ice
Is also great
And would suffice.
–Robert Frost (1874–1963)
Avoid the Deer Candy!
Deer-Resistant Plants
Oh, dear! Do you have problems with deer eating your garden plants? See our list of deer-resistant plants, flowers, and shrubs to keep the hungry herds away from your garden!
Don't Start Too Early!
When to Start Seeds: Not Too Early!
The seeds are rolling in, and if you are as eager to get the garden party started as I am, it is hard to refrain from starting them too early. When should you start your seedlings?
The 2019 Old Farmer's Almanac Garden Guide - Online Edition
JUST RELEASED: NEW 2019 EDITION
Enjoy instant access—from your tablet or computer! 
A special website makes reading our Online Edition as easy as flipping the pages of a book. Features enlargeable type, zoom, search, printing pages, or saving as a PDF file to your device. It's the Almanac Garden Guide always at your fingertips. Plus, pay no shipping charges either!  
Best Winter Bird Foods
The Best Winter Bird Foods
When you feed winter birds, consider bird food that is normally available to birds in winter. Here are some favorite foods of winter birds across North America.
New! Tangy Turkey Salad
Tangy Turkey Salad With Cranberries
Looking for ways to use leftover turkey or chicken? This recipe for Tangy Turkey Salad is a nice light option with fantastic flavor.
2019 MOON WALL CALENDAR
Want to enjoy the beautiful Moon year-round? Check out our 2019 Moon Wall Calendar that is loaded with amazing lunar lore, facts, and photos!   
Questions About Recycling
Which Plastics Are Recyclable By Number?
This plastics identification chart should make recycling and sorting your plastic a little easier. It also shows some of the common plastic items in a home that are likely to leak chemicals into our food and bodies, so that you know which plastics are safe and which to avoid.  Please feel free to print and share.
All-Natural, DEET-Free Insect Repellent
The Old Farmer's Almanac name is on the bottle. If it doesn't effectively repel ticks, mosquitoes, blackflies, chiggers, and other biting bugs we will give you your money back!