10 veggies to grow from seed, bird feeders, Moon names
Daily Newsletter for Wednesday, January 30, 2019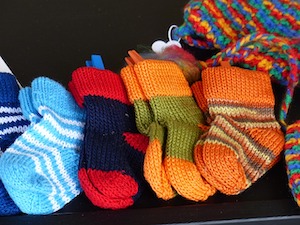 Maru Mori brought me
a pair
of socks
which she knitted herself
with her sheepherder's hands,
two socks as soft
as rabbits.
–Pablo Neruda (1904–73)
Wednesday, January 30, 2019
30th day of the year


Phil Collins (musician) was born on this day in 1951.
Sidney Sheldon (author & producer) died on this day in 2007.