Super Bowl 2019 weather facts, birth flowers, more crops in less space
This is an archived issue of our Almanac.com Companion email newsletter.
Daily Newsletter for Friday, February 1, 2019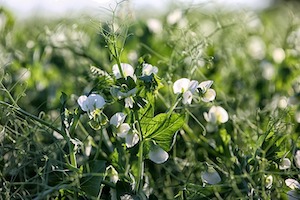 On Candlemas day, if the thorns hang a drop,
You are sure of a good pea crop.
–Proverb
Super Bowl 2019 Weather Facts
Super Bowl Weather Records
It's time for Super Bowl 2020! Let's take a look back at some weather records from Super Bowls past. Where was the coldest Super Bowl? Where was the warmest? Plus, see our weather forecast update for this year's event!
More Crops in Less Space
Growing More in the Space You Have
Most gardeners want to grow more in the space they have. A more productive garden gives a bigger harvest with less time spent weeding.
Halfway to Spring Equinox
Groundhog Day 2020
Groundhog Day comes from our agricultural past and marks the halfway point to the spring equinox. Here are the facts and folklore about Groundhog Day. It's so much more than a wacky weather prediction from a plump marmot!
Handcare Caddies
A silver-toned caddy holding luxurious foaming hand soap and rich lotion together in one place. Very elegant, very convenient. Choose from different luxurious scents!
Birth Flowers for February
February Birth Flowers
With Valentine's Day on people's minds, February is a big month for flowers. But, oddly enough, the red rose is not February's birth month flower! Find out which flowers belong to February, plus the meanings behind them.
The 2019 Old Farmer's Almanac Garden Guide - Online Edition
JUST RELEASED: NEW 2019 EDITION
Enjoy instant access—from your tablet or computer! 
A special website makes reading our Online Edition as easy as flipping the pages of a book. Features enlargeable type, zoom, search, printing pages, or saving as a PDF file to your device. It's the Almanac Garden Guide always at your fingertips. Plus, pay no shipping charges either!  
Game Day Food
Ready for Game Day Food?
Get ready for game day food! Whether you're kicking back at home or bringing a potluck dish to a Super Bowl party, we've rounded up 10 crowd-pleasing recipes—sesame-ginger chicken wings, bacon sausage chili, slow cooker ribs, turkey tacos, soft prezels, toffee popcorn, easy guacamole, and more!
All-Natural, DEET-Free Insect Repellent
The Old Farmer's Almanac name is on the bottle. If it doesn't effectively repel ticks, mosquitoes, blackflies, chiggers, and other biting bugs we will give you your money back!