Year of the Pig!, birds at night, veggie stew
This is an archived issue of our Almanac.com Companion email newsletter.
Daily Newsletter for Monday, February 4, 2019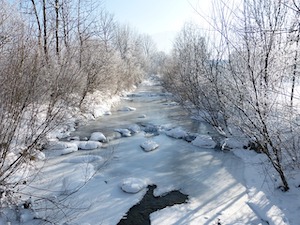 Deep down within the frozen brook
I hear a murmur faint and sweet,
And lo! The ice breaks as I look,
And living waters touch my feet.
–Jane Goodwin Austin (1831–94)
Monday, February 4, 2019
35th day of the year
Clint Black (country musician) was born on this day in 1962.
John Mahoney (actor) died on this day in 2018.