Lucky bamboo, brittle nails, best days, speedy chicken stir-fry
This is an archived issue of our Almanac.com Companion email newsletter.
Daily Newsletter for Tuesday, February 5, 2019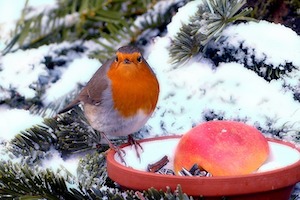 Poor robin redbreast,
Look where he comes;
Let him in to feel your fire,
And toss him of your crumbs.
–Christina G. Rossetti (1830–94)
Tuesday, February 5, 2019
36th day of the year
Laura Linney (actress) was born on this day in 1964.
Brian Jacques (children's author) died on this day in 2011.