Growing broccoli, brightest Moon of 2019, hydroponics
This is an archived issue of our Almanac.com Companion email newsletter.
Daily Newsletter for Friday, February 15, 2019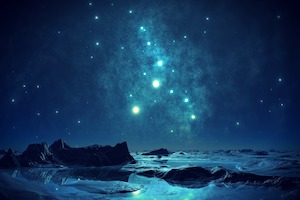 All heaven and earth are still—though not in sleep,
But breathless, as we go when feeling most;
And silent, as we stand in thoughts too deep:—
All heaven and earth are still.
–George Gordon, Lord Byron (1788–1824)
Zodiac for Gardeners
Zodiac for Gardeners
Here are zodiac profiles for gardeners based on the signs.
Growing Broccoli
Growing Broccoli
Broccoli is another plant that can be put in the ground before all of the frost is done.
Vern Ader's Weed Spinner
Finally, it's fun and easy to weed!  What's more, dandelions don't stand a chance! The Weed Spinner is an innovative drill-driven weed removal bit that spins out weeds and their roots in one whirling motion.The action is fast and the result is very satisfying! What's more, there's no kneeling, bending, or getting your hands dirty.
Grow Veggies Without Soil
What is Hydroponics? | The Basics of Hydroponic Systems
Did you know that you can grow plants without soil? Learn the basics of hydroponic gardening—which is especially useful if you live in an apartment with access to a balcony, terrace, rooftop, or even a sunny window. Here's an overview of hydroponics and the many types of hydroponic systems out there today.
Support Your Local Farmers Tote Bag
This sturdy cotton canvas bag features The Old Farmer's Almanac 1792 logo on one side and the message "Support Your Local Farmers" on the other. Made in the USA. 
Nearest Moon of the Year
Full Moon for February 2020
Got your snow shovels ready? February's Full Snow Moon rises on the night of February 8 and peaks in the early hours of February 9. Why is it called the Full Snow Moon? Find out in our February Moon Guide!
Slow Cooker Onion Soup
Slow Cooker French Onion Soup
Our Slow Cooker Fresh Onion Soup is the reason that slow cookers were invented! It's a no-fuss, hearty soup topped with French bread and creamy cheese.  Mmmm!
Large Wooden Matchboxes
Choose from many different bold designs! Each matchbox is about the size of a deck of playing cards and contains 50 wooden matches with color-coordinated tips.
10 Uses for Coffee
15 Uses for Coffee and Coffee Grounds
I'll admit to a lifelong coffee addiction. Fortunately, coffee grounds and leftover coffee have so many household uses—plus, why waste daily grounds? From the garden to house to health, discover the great uses around the house and garden. Here are 15 uses for coffee to get you started.