Companion planting chart, air-purifying houseplants, chicken and dumplings
This is an archived issue of our Almanac.com Companion email newsletter.
Daily Newsletter for Wednesday, February 20, 2019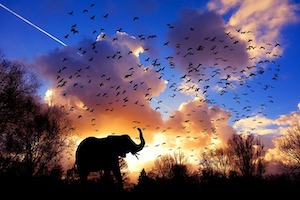 The Sun, with all those planets
revolving around it
and dependent on it,
can still ripen a bunch of grapes
as if it had nothing else in the universe to do.
–Galileo Galilei (1564–1642)
Vern Ader's Weed Spinner
Finally, it's fun and easy to weed!  The Weed Spinner is an innovative drill-driven weed removal bit that spins out weeds and their roots in one whirling motion.The action is fast and the result is very satisfying! What's more, there's no kneeling, bending, or getting your hands dirty. Weeds don't stand a chance!
Red Mercury Lantern
Buy 2 or more and get $2.00 off each while supplies last. Includes 10 lights and a 6-hour timer. Takes 2 AA batteries.
Farm Sweet Farm Jumbo Coffee Mugs
Large, double-sided, dishwasher-safe mugs. Each mug includes a generously-sized hole that allows coffee to pour out when the mug is tilted.