Over 20 garden layouts and photos!, tulips, cold sore remedies
This is an archived issue of our Almanac.com Companion email newsletter.
Daily Newsletter for Tuesday, February 26, 2019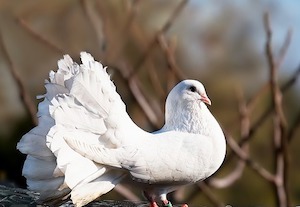 If you can not speak well of your neighbors, it is generally best to say nothing.
–The 1896 Old Farmer's Almanac
Veggie Garden Layout Ideas
Over 20 Vegetable Garden Layout Ideas
Here are over 20 free vegetable garden layout ideas—including backyard gardens, square-foot gardens, raised bed gardens, kitchen gardens, flower gardens, dry gardens, and more!
Pewter Earrings
Handmade in Vermont. Choose from dragonflies, butterflies, and hearts!
Lobster Rope Doormats
Virtually impervious to wear and water, easy to clean, and excellent at removing dirt and snow! 
Beets' Health Benefits
Beets: Health Benefits
The humble beet, steamed, boiled, roasted, pickled, borscht'd—but especially served raw—is nutritious and offers many health benefits.
Cold Sore Remedies
How to Get Rid of a Cold Sore
Cold sores can be a real pain in the… lip. Learn what causes cold sores and some natural cold sore remedies.
Solar-Powered Decorative Lighting
MOTHER'S DAY GIFT IDEA! By day, these are an artful addition to the garden. By night, they impress with a stunning display of color and light. Check out our large selection.