Plants for butterflies, Greg's garden photos are amazing!, pea soup
This is an archived issue of our Almanac.com Companion email newsletter.
Daily Newsletter for Wednesday, February 27, 2019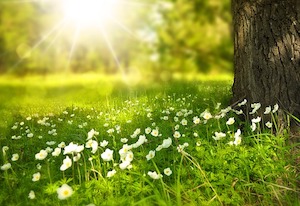 Many eyes go through the meadow, but few see the flowers in it.
–Ralph Waldo Emerson (1803–82)
Plants for Butterflies
Plants that Attract Butterflies
Butterflies and flowers were made for each other, and there are certain flowers that butterflies absolutely love to be around. As a French poet once pointed out, "Butterflies are flying flowers, and flowers are tethered butterflies." Here are some of the best plants that attract butterflies!
Greg's Garden Review
Vegetable Garden Planner Reviews: Greg M.
Greg grew most of his family's food for the year in his backyard garden, building raised beds out of pallets and old shingles. Here is his garden layout plus some beautiful garden photos!
Cream of Green Pea Soup
Cream of Green Pea Soup
Even when made with frozen peas, this soup has fresh-from-the-garden flavor. Of course, fresh peas will also work nicely, if you're lucky enough to have some.
Natural Remedies for Colds
Natural Remedies for a Cold
What can we do to help our bodies through the process of healing a cold? Here are some natural remedies for your body and mind.
Solar-Powered Decorative Lighting
By day, these are an artful addition to the garden. By night, they impress with a stunning display of color and light. Check out our large selection.