Planting asparagus, a month without sunspots, chocolate oatmeal cake
This is an archived issue of our Almanac.com Companion email newsletter.
Daily Newsletter for Thursday, March 7, 2019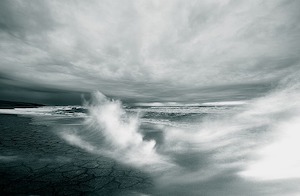 March is a boisterous fellow,
And undeterred by fear,
With many pranks proclaims himself
The tomboy of the year!
–The 1931 Old Farmer's Almanac
Kitchen Garden Layouts
Kitchen Garden Layouts (Potager)
Dreaming of a kitchen garden—and accessing the freshest veggies and herbs easily? Here are six kitchen garden layouts to inspire YOU to design a successful small kitchen garden!
Wine Bottle Lights
Create ambient lighting from an empty wine bottle! Choose a bottle from a special celebration or because of its interesting shape and color. 
A Month Without Sunspots
What Are Solar Cycles, and How Do They Affect Weather?
What are solar cycles—and what causes them? How do solar cycles affect our weather? Here's our quick solar cycle beginner's guide to help you understand the basics of how our Sun's 11-year solar cycle works.
Red Mercury Lantern
Buy 2 or more and get $2.00 off each while supplies last. Includes 10 lights and a 6-hour timer. Takes 2 AA batteries.
Chocolate Chip Oatmeal Cake
Oatmeal Chocolate Chip Cake
What do you get when you combine the best parts of oatmeal chocolate chip cookies and cake? This quick, easy, and delicious Oatmeal Chocolate Chip Cake!
Dandelions don't stand a chance!
Finally, it's fun and easy to weed with Vern Ader's Weed Spinner! The Weed Spinner is an innovative drill-driven weed removal bit that spins out weeds and their roots in one whirling motion.The action is fast and the result is very satisfying! What's more, there's no kneeling, bending, or getting your hands dirty.
Spicing Up Beans and Lentils
Homemade Mixtures Can Spice Up Beans and Lentils
When I hear the statement, "When people can't afford pork or beef, they move to chicken." I always wonder, "But what about the folks who've already moved down from chicken to beans?"
Lobster Rope Doormats
Virtually impervious to wear and water, easy to clean, and excellent at removing dirt and snow!