April flowers, May weather, diamonds, planting spinach
This is an archived issue of our Almanac.com Companion email newsletter.
Daily Newsletter for Monday, April 1, 2019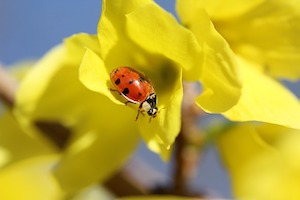 The wild and windy March once more
Has shut his gates of sleet,
And given us back the April-time,
So fickle and so sweet.
–Alice Cary (1820–71)
April Holidays & Fun Facts
The Month of April 2020: Holidays, Fun Facts, Folklore
By April, spring has finally sprung, and if we're lucky, the weather will reflect that! We hope that your sky is bright and clear and your grass is growing green. In celebration, check out the month's holidays, recipes, gardening tips, and folklore!
April Birth Flowers
April Birth Flowers
By April, spring's in full swing, and these birth month flowers are ready to express its happy plans and intrigues.  
Vermont Weather Station
Measures temperature and humidity with an easy-to-read scale. Available in both brass and copper. A handsome and practical addition to your kitchen window.
The Diamond's Meaning
April Birthstone: Color and Meaning
The April birthstone is the diamond. This gem is a symbol of everlasting love. Learn more about the hardest gemstone on Earth.
Bird Feeders
Many designs to choose from that are sure to attract lots of activity!
April and May Weather
Long-Range Weather Forecast
Since 1792, The Old Farmer's Almanac has been known for its traditionally 80 percent–accurate forecasts.