April flowers, May weather, diamonds, planting spinach
This is an archived issue of our Almanac.com Companion email newsletter.
Daily Newsletter for Monday, April 1, 2019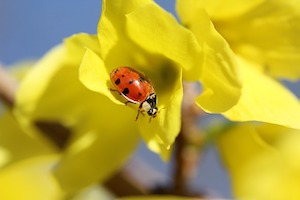 The wild and windy March once more
Has shut his gates of sleet,
And given us back the April-time,
So fickle and so sweet.
–Alice Cary (1820–71)
Monday, April 1, 2019
91st day of the year
Gordon Jump (actor) was born on this day in 1932.
Dan Robbins (artist who created paint-by-numbers pictures) died on this day in 2019.