weeds are indicator plants, grape-nut pudding, baking soda magic
This is an archived issue of our Almanac.com Companion email newsletter.
Daily Newsletter for Thursday, April 4, 2019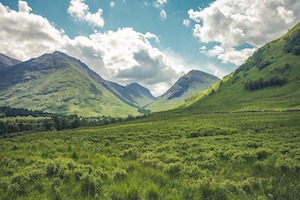 April the Beautiful, with streaming eyes,
Weeps o'er the havoc that rude March has made.
The dales are musical with her sweet sighs,
Tears mark her footsteps o'er the moistened glade.
–John Askham (1825–94)
Thursday, April 4, 2019
94th day of the year
Evelyn Hart (ballerina) was born on this day in 1956.
Roger Ebert (film critic) died on this day in 2013.
What Do Weeds Indicate?
Weeds as Indicator Plants
Weeds are annoying, but they can also be great indicator plants, telling you what nutrients your garden is lacking or what it has in excess. Before you pull out the pesky weeds that are overtaking your cultivated plants, take a minute to notice what is growing.
Garden Jobs by Region
Gardening Tips & Tasks
What to do in the garden this month? Consult our gardening calendar for monthly to-do lists. Our gardening tips and tasks tailored to your region!
5 Hacks for Seed Sowing
5 Garden Hacks for Seed-Sowing Success
Find out how to improve seed germination rates, save time and make sowing easier, giving your seedlings the very best chance for success!
Large Wooden Matches
Choose from many different bold designs! Each matchbox is about the size of a deck of playing cards and contains 50 wooden matches with color-coordinated tips.
Grape-Nut Pudding
Grape-Nut Pudding
Guests will go nuts for this Grape-Nut pudding—a creamy custard with the cereal "crust" on the bottom.
Extra-Handy Lazy Susan
Spins effortlessly, won't tip, and holds a lot! Handcrafted in America by a 150-year-old basket company. Constructed with tough Appalachian white ash and brass nails. 
Baking Soda Magic
The Best Uses for Baking Soda
Baking soda is amazing! This versatile substance can be used to remove stains, keep your sneakers smelling fresh, and even get rid of your sweet tooth. Here are some of the best uses for baking soda.
Colorful Kitchen Dish Towels
There's nothing shy or demure about our kitchen towels! The bold prints demand attention and deserve it. They're made of woven natural cotton, so they're as practical as they are impressive.