Bee houses for natives, clover or shamrock?, Tax Day humor
Daily Newsletter for Monday, April 15, 2019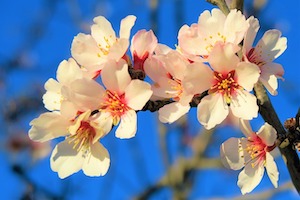 Blossom of the almond trees,
April's gift to April's bees,
Birthday ornament of spring,
Flora's fairest daughterling.
–Sir Edwin Arnold (1832–1904)
Monday, April 15, 2019
105th day of the year


Emma Thompson (actress) was born on this day in 1959.
Byron White (Supreme Court justice) died on this day in 2002.