Full Pink Moon rises!, Easter and the Paschal full Moon, brisket
This is an archived issue of our Almanac.com Companion email newsletter.
Daily Newsletter for Thursday, April 18, 2019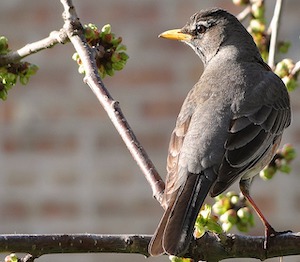 This is the time we dock the night
Of a whole hour of candlelight;
When song of linnet and thrush is heard—
And love stirs in the heart of a bird.
–Katharine Tynan (1861–1931)
Thursday, April 18, 2019
108th day of the year
Conan O'Brien (talk show host) was born on this day in 1963.
Dick Clark (entertainer) died on this day in 2012.
Pink Moon Rises!
Full Moon for April 2020
Celebrate the Full Moon for April 2020! Find out why it's called the Pink Moon—plus more Moon facts and folklore.
Easter and the Paschal Moon
Easter and the Paschal Full Moon
A "Pink Easter Moon" will rise the morning of Good Friday! Did you know that the date of Easter—April 21 this year—is tied to the full Pink Moon and the Vernal (Spring) Equinox? Understand the curious connection …
Try the Weed Spinner!
All you need is a drill and weeds and their roots are gone in one quick spin! The action is fun, fast, and satisfying! What's more, there's no kneeling, bending, or getting your hands dirty. Expect your neighbors to get curious and want to try the Weed Spinner, too. This back-saving drill bit was invented by retired school teacher Vern Ader and we thank him. 
Crossbody Purses for Cell Phones by Chala
Top-seller! Available in different nature-inspired designs! Perfect size for carrying most cell phones, cash, ID, and a few credit cards. Very nicely made and features adjustable straps.
Passover Brisket
Classic Beef Brisket
In a Jewish family, a brisket is the center of the holiday table. In Texas, a brisket would go on the grill.
Italian Easter Bread
Italian Easter Bread With Dyed Eggs
With its pretty dyed eggs tucked inside, this Italian Easter Bread is not only delicious but also makes a beautiful edible centerpiece!  
All-Natural, DEET-Free Insect Repellent
The Old Farmer's Almanac name is on the bottle. If it doesn't effectively repel ticks, mosquitoes, blackflies, chiggers, and other biting bugs we will give you your money back!