Full Pink Moon rises!, Easter and the Paschal full Moon, brisket
This is an archived issue of our Almanac.com Companion email newsletter.
Daily Newsletter for Thursday, April 18, 2019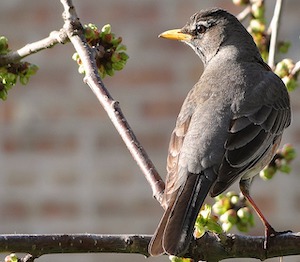 This is the time we dock the night
Of a whole hour of candlelight;
When song of linnet and thrush is heard—
And love stirs in the heart of a bird.
–Katharine Tynan (1861–1931)
Pink Moon Rises!
Full Moon for April 2020
April's full Moon rises on the night of Tuesday, April 7. Traditionally called the Pink Moon, this full Moon will also be a spectacular supermoon! Here's everything you should know about the Moon this month, including facts, folklore, and Moon phase dates.
Vern Ader's Weed Spinner
Finally, it's fun and easy to weed!  The Weed Spinner is an innovative drill-driven weed removal bit that spins out weeds and their roots in one whirling motion.The action is fast and the result is very satisfying! What's more, there's no kneeling, bending, or getting your hands dirty. Weeds don't stand a chance!
Crossbody Purses for Cell Phones by Chala
Top-seller! Available in different nature-inspired designs! Perfect size for carrying most cell phones, cash, ID, and a few credit cards. Very nicely made and features adjustable straps.
All-Natural, DEET-Free Insect Repellent
The Old Farmer's Almanac name is on the bottle. If it doesn't effectively repel ticks, mosquitoes, blackflies, chiggers, and other biting bugs we will give you your money back!