Planting prolific squash, choose a flowering shrub, gingered beef and spring veggies
This is an archived issue of our Almanac.com Companion email newsletter.
Daily Newsletter for Tuesday, April 30, 2019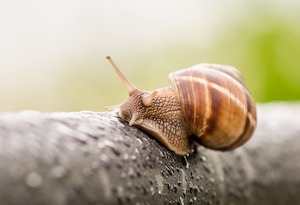 The sun was warm but the wind was chill.
You know how it is with an April day
When the sun is out and the wind is still,
You're one month on in the middle of May.
But if you so much as dare to speak,
A cloud comes over the sunlit arch,
A wind comes off a frozen peak,
And you're two months back in the middle of March.
–Robert Frost (1874–1963)
Tuesday, April 30, 2019
120th day of the year
Isiah Thomas (basketball player) was born on this day in 1961.
Ling Ling (Japan's oldest giant panda) died on this day in 2008.
Choosing a Flowering Shrub
How to Choose a Flowering Tree or Shrub
It's spring and the garden centers are packed with trees and shrubs ready to be planted. If you are thinking of adding a new flowering shrub or tree to your landscape, how can you choose from the many beautiful plants that are available this time of year? Too many choices! Let's narrow the field by looking at your site.
Planting Squash and Zucchini
Squash (Zucchini)
Squash, especially zucchini, are very prolific producers! Easy to grow, each plant will produce several squash a day during peak season. Make sure you harvest summer squash when tender and still immature!
When Life Gives You Lemons!
Household Uses for Lemons
Lemons aren't just good for adding flavor to recipes: They're also very useful around the house! Here are some of the best uses for lemons and lemon juice.
Try the Weed Spinner!
All you need is a drill and weeds and their roots are gone in one quick spin! The action is fun, fast, and satisfying! What's more, there's no kneeling, bending, or getting your hands dirty. Expect your neighbors to get curious and want to try the Weed Spinner, too. This back-saving drill bit was invented by retired school teacher Vern Ader and we thank him. 
Herb Folklore
Herbal Folklore and Old-Fashioned Tips
We all know that herbs make great companions in the garden and kitchen. Herbs also have a long history as a natural remedy—and many other more unusual uses, too! Read on…
All-Natural, DEET-Free Insect Repellent
The Old Farmer's Almanac name is on the bottle. If it doesn't effectively repel ticks, mosquitoes, blackflies, chiggers, and other biting bugs we will give you your money back!