Phlox, May bright planets, sunflower tower
This is an archived issue of our Almanac.com Companion email newsletter.
Daily Newsletter for Monday, May 6, 2019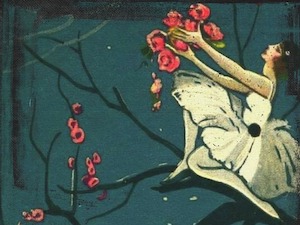 Then came fair May, the fairest maid on ground,
Decked all with dainties of her season's pride,
And throwing flowers out of her lap around:
Upon two brethren's shoulders she did ride,
The twins of Leda; which on either side
Supported her like to their sovereign queen.
Lord! how all creatures laughed, when her they spied,
And leaped and danced as they had ravished been!
And Cupid self about her fluttered all in green.
–Edmund Spenser (1552–99)
Monday, May 6, 2019
126th day of the year
George Clooney (actor) was born on this day in 1961.
Lillian Asplund (last American survivor of the sinking of the Titanic in 1912) died on this day in 2006.