Companion planting with herbs, Blue Moon in May, cleaning tips to reduce allergies
This is an archived issue of our Almanac.com Companion email newsletter.
Daily Newsletter for Monday, May 13, 2019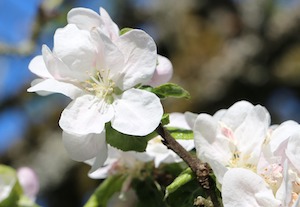 May come up with fiddle-bows,
May come up with blossom,
May come up the same again,
The same again but different.
–Louis MacNeice (1907–63)
Monday, May 13, 2019
133rd day of the year
Darius Rucker (musician) was born on this day in 1966.
Doris Day (singer & actress) died on this day in 2019.