Elegant irises, beneficial bugs, morning glory muffins
This is an archived issue of our Almanac.com Companion email newsletter.
Daily Newsletter for Monday, May 20, 2019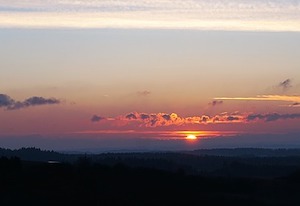 Light and silv'ry cloudlets hover
In the air, as yet scarce warm;
Mild, with glimmer soft tinged over,
Peeps the sun through fragrant balm.
–Johann Wolfgang von Goethe (1749–1832)
Monday, May 20, 2019
140th day of the year
Cher (singer & actress) was born on this day in 1946.
Robin Gibb (musician; member of the Bee Gees) died on this day in 2012.