Growing peppers, 10 smart watering tips, surprising honey benefits
This is an archived issue of our Almanac.com Companion email newsletter.
Daily Newsletter for Tuesday, May 21, 2019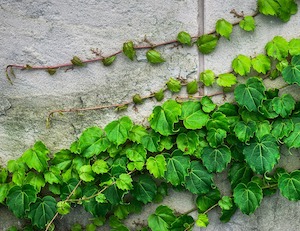 The ivy's spring reconnaissance campaign
sends red feelers out and up and down
to find the sun.
–Jonathan Galassi (b. 1949)
Tuesday, May 21, 2019
141st day of the year
Mr. T (actor) was born on this day in 1952.
Jane Addams (social worker) died on this day in 1935.
SPONSORED
Try Neptune's Harvest
"Tomato & Veg" AND "Rose & Flowering" Fertilizers are made from organic ingredients including Fish, Seaweed, Molasses, Yucca and Humate. All things expert growers like to use. Greatly increases yield and quality of all plants. (800) 259-4769 www.neptunesharvest.com
Growing Bell Peppers
Bell Peppers
Sweet bell peppers are a tender, warm-season crop. Here's how to grow them in your garden! 
Curry Chicken Salad
Easy Curry Chicken Salad
With this curry chicken salad, you can supplement No-Fat or Low-Fat Mayonnaise. I always use Hellman's Real Mayonnaise.
Solar-Powered Decorative Lighting
By day, these are an artful addition to the garden. By night, they impress with a stunning display of color and light. Check out our large selection.
Honey for Health
Honey Health Benefits
Cuts, scrapes, scratches, burns, coughs, canker sores, heartburn, stomach upsets, diaper rash—mostly minor, but sometimes painful and always inconvenient—are common occurrences in most households. What to do? Some people reach for the honey!
Cats in the Garden?
How to Keep Cats Away From the Garden
Cats can be useful around the garden, keeping unwanted rodents at bay, but they can be destructive as well. How do we keep cats away from the garden with natural deterrents and cat repellents? 
Grande View Bird Feeder Thermometer
Combines a tube-style feeder with a large thermometer that is easy to read from a distance. Features 4 perches, a satin nickel finish, and capacity for more than a pound of seeds.