Best yard tools for the job, Japanese beetles, super burgers, stop bug bites
This is an archived issue of our Almanac.com Companion email newsletter.
Daily Newsletter for Wednesday, May 22, 2019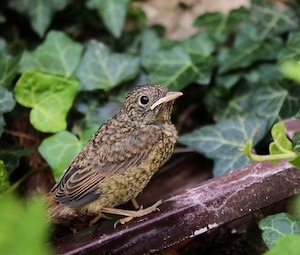 Now the nightingale, the pretty nightingale,
The sweetest singer in all the forest quire,
Entreats thee, sweet Peggy, to hear thy true love's tale:
Lo, yonder she sitteth, her breast against a brier.
–Thomas Dekker (c. 1572–1632)
Why it's Good to Trim Lawns
Choosing the Right Lawn Tools: Trimmers, Edgers, and More
A growing trend these days is to let your lawn go wild, but that doesn't mean letting it take over your entire yard and garden! We've teamed up our resident Almanac lawn and yard editor, Benjamin Kilbride, with ECHO-USA to provide expert tips for keeping your lawn trimmed, defined, and—most importantly—healthy.
SPONSORED
Summer Blooming Bulbs
Bask in fragrant, colorful, whimsical flowers. Dahlias, Begonias, and Callas are a wonderful addition, boasting large, sun-loving blossoms. Summer-blooming flowers are a perfect way to brighten up the day as you stroll through your garden at home.
Japanese Beetles
Japanese Beetles: Best and Worst Plants
Although Japanese beetles are known to feed on more than 300 types of plants, some are more appealing to them than others! Here's a list of the best and worst plants to grow when dealing with Japanese beetles.
Super Burgers!
Super Summer Burgers
These amazing gourmet burgers will have your mouth watering with delicious toppings, including applewood bacon.
Solar-Powered Decorative Lighting
MOTHER'S DAY GIFT IDEA! By day, these are an artful addition to the garden. By night, they impress with a stunning display of color and light. Check out our large selection.
Making a Chicken Run
How to Build a Chicken Run
Chickens need a safe place to spend their days. Although most predators hunt by night, there are daytime threats to a backyard flock, including dogs, foxes, hawks, and eagles. Building a chicken run is a good way to keep your chickens secure and happy.
Grande View Bird Feeder Thermometer
Combines a tube-style feeder with a large thermometer that is easy to read from a distance. Features 4 perches, a satin nickel finish, and capacity for more than a pound of seeds.
Stop Getting Bitten!
Mosquito Repellents and Bite Remedies
Use these natural mosquito repellents and mosquito bite remedies to keep the mosquitoes away and get relief from itchy bug bites!
All-Natural, DEET-Free Insect Repellent
The Old Farmer's Almanac name is on the bottle. If it doesn't effectively repel ticks, mosquitoes, blackflies, chiggers, and other biting bugs we will give you your money back!