Great weed control techniques!, fried chicken winner, impatiens
This is an archived issue of our Almanac.com Companion email newsletter.
Daily Newsletter for Tuesday, May 28, 2019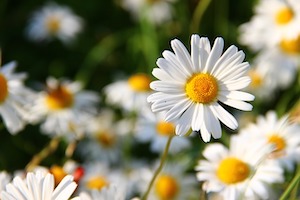 Buttercups have honeyed hearts,
Bees they love the clover,
But I love the daisies' dance
All the meadow over.
–Marjorie Pickthall (1883–1922)
Tuesday, May 28, 2019
148th day of the year
Kylie Minogue (singer) was born on this day in 1968.
Maya Angelou (poet) died on this day in 2014.