Great weed control techniques!, fried chicken winner, impatiens
This is an archived issue of our Almanac.com Companion email newsletter.
Daily Newsletter for Tuesday, May 28, 2019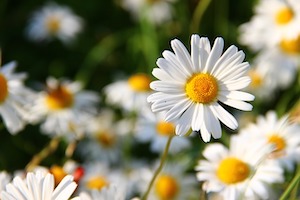 Buttercups have honeyed hearts,
Bees they love the clover,
But I love the daisies' dance
All the meadow over.
–Marjorie Pickthall (1883–1922)
Great Weed Control Techniques
Weed Control Techniques
While it's tempting to call any unwanted plant a "weed," there are really only a select few weeds that become invasive and problematic. And while some folks turn to dangerous chemicals, many weeds are actually resistant to herbicides and respond better to different methods of control. With these...
Dragonfly Wooden Night Lights
These highly intricate and detailed night lights were carved with a laser. The craftsmanship is outstanding. Each shade consists of 4 pieces of wood held together with interlocking finger joints. The best part is that the shade hides the bulb, even when viewed from the side. Made in the USA.
Fried Chicken Winner
Fried Chicken Recipe | First Prize 1998
We taste-tested a lot of fried chicken—and this recipe won first prize in our annual Almanac recipe contest! It's delicious, crispy, and moist.
Candlestick Set of 5
This set of 5 candlesticks is made from real textile mill wooden bobbins. Most are between 50 and 100 years old! Add this charming display to your mantel or as part of your dining room tablescape today.
How to Make "Fire Cider"
How to Make Fire Cider
Fire cider is a traditional tonic made with herbs stewed in apple cider vinegar.  It's been used for generations as a remedy to ward off sickness and promote health. See how to make fire cider!
Train Toothfairy Box
Makes a great gift for a young family. Made in Vermont from 100% lead-free pewter.
Vern Ader's Weed Spinner
Finally, it's fun and easy to weed!  The Weed Spinner is an innovative drill-driven weed removal bit that spins out weeds and their roots in one whirling motion.The action is fast and the result is very satisfying! What's more, there's no kneeling, bending, or getting your hands dirty. Weeds don't stand a chance!