Moon and planets meet, wedding weather, growing eggplant, tomato problems
This is an archived issue of our Almanac.com Companion email newsletter.
Daily Newsletter for Tuesday, June 4, 2019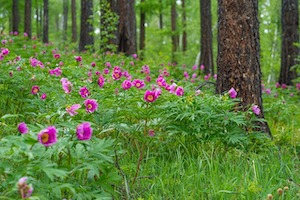 Ah, happy day, refuse to go!
Hang in the heavens forever so!
Forever in midafternoon,
Ah, happy day of happy June!
–Harriet Elizabeth Prescott Spofford (1835–1921)
Tuesday, June 4, 2019
155th day of the year
Michelle Phillips (singer & actress) was born on this day in 1944.
Dorothy Gish (actress) died on this day in 1968.