Delphiniums, cram more into a small garden, herbal salves
This is an archived issue of our Almanac.com Companion email newsletter.
Daily Newsletter for Wednesday, June 5, 2019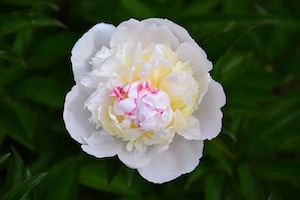 It is the month of June,
The month of leaves and roses,
When pleasant sights salute the eyes,
And pleasant scents the noses.
–N.P. Willis (1807–67)
Growing Delphinium
Delphiniums
Delphiniums are perennials grown for their showy spikes of colorful summer flowers in gorgeous shades of blue, pink, white, and purple. They are popular in cottage-style gardens and cutting gardens.
SPONSORED
Best Natural Fertilizer On Earth!
Chicken Soup for the Soil® is 100% toxin free and includes all the elements in the periodic table. Higher quality fruits and vegetables. Will not wash out of soil.
Cram More Into a City Garden
Urban Gardening: Cram More Into a Small Vegetable Garden!
Grow a lot of food in a city vegetable garden or any compact space, whether it's on a rooftop, terrace, balcony or in a small yard! Here is how to cram more into your vegetable garden without crowding your plants.
June Sky Watch Highlights
Night Sky for June 2020
Welcome to the Almanac Sky Watch for June 2020. This month, we say goodbye to nightime Venus; Jupiter and Saturn shine in the night sky from midnight through dawn—and the end of the month brings a Jupiter-Pluto conjunction. Here is a list of the top highlights for the June sky.
Vern Ader's Weed Spinner
Finally, it's fun and easy to weed!  What's more, dandelions don't stand a chance!
The Weed Spinner is an innovative drill-driven weed removal bit that spins out weeds and their roots in one whirling motion.The action is fast and the result is very satisfying! What's more, there's no kneeling, bending, or getting your hands dirty.
Roasted Potato Salad
Roasted Potato Salad
Our testers loved this low-fat alternative to the traditional potato salad.
The Gift of Gardening
The Gift of Gardening is a lovely illustrated book filled with inspirational quotes and interesting facts harvested from The Old Farmer's Almanac. It is perfect for the garden enthusiast. Includes a space to personalize the book with a "To" and "From" section on the first page.
Herbal Healing Salves
Making an Herbal Salve
Herbal salves (a term often used interchangeably with ointments, creams, balms, and unguents; I've never found definitions that differentiate them clearly) have come down through the ages as the premier household first-aid for scrapes, burns, wounds, itches, stings, bruises, diaper rashes, and more.
Almanac Field to Fork Cookbook
A collection of more than 120 mouthwatering recipes from The Old Farmer's Almanac, plus kitchen tips and food facts and folklore.