Father's Day Full Moon, raspberry-rhubarb pie, peony care tips, cabbage worm
This is an archived issue of our Almanac.com Companion email newsletter.
Daily Newsletter for Sunday, June 9, 2019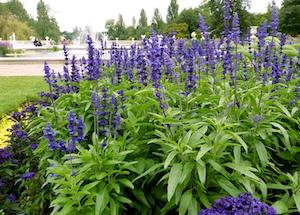 Paula is digging and shaping the loam of a salvia,
Scarlet Chinese talker of summer.
Two petals of crabapple blossom blow fallen in Paula's hair
And fluff of white from a cottonwood.
–Carl Sandburg (1878–1902)
Sunday, June 9, 2019
160th day of the year
Johnny Depp (actor) was born on this day in 1963.
Adam West (actor) died on this day in 2017.