Growing okra, cutting back coneflowers, patriotic cheesecake!
This is an archived issue of our Almanac.com Companion email newsletter.
Daily Newsletter for Friday, June 28, 2019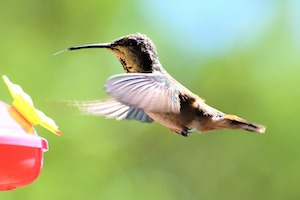 The summer morn is bright and fresh,
the birds are darting by
As if they loved to breast the breeze
that sweeps the cool clear sky.
–William C. Bryant (1794–1878)
Cutting Back Coneflowers
Coneflowers
Coneflowers, also known as Echinacea, are tough little native flowers that draw butterflies, bees, and birds to the garden! Here's how to grow this American native—and important tips on plant care, from deadheading to cutting back in June.
Why "Totality" Is So Great
Total Solar Eclipse Versus Partial Eclipse: What's the Difference?
With the next total solar eclipse around the corner (July 2, 2019), you may wonder what's so special about totality. The difference between a total solar eclipse and a partial eclipse is like the difference between night and day. Understand the differences …
Extra-Handy Lazy Susan
Spins effortlessly, won't tip, and holds a lot! Handcrafted in America by a 150-year-old basket company. Constructed with tough Appalachian white ash and brass nails. 
Patriotic Cheesecake
Red, White, and Blue Cheesecake
This festive Red, White, and Blue Cheesecake is the perfect dessert for celebrating any patriotic holiday.
The 2020 Old Farmer's Almanac
Detailed weather forecasts for the entire U.S., gardening and growing, food and recipes, astronomy, tides, home remedies, trends, handy tips, history, plus lots of humor—what's not to like?