Collecting eggs, eggplant problems, how to make sauerkraut, thyme
This is an archived issue of our Almanac.com Companion email newsletter.
Daily Newsletter for Monday, July 8, 2019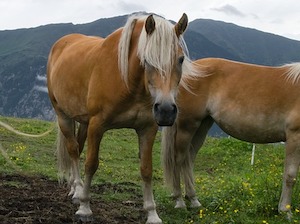 In the dewy fields the cattle lie
Chewing the cud 'neath a fading sky;
Dobbin at manger pulls his hay:
Gone is another summer's day.
–Walter de la Mare (1873–1956)
Venus in Summertime
Planet Venus: 10 Fun Facts
Discover 10 amazing facts about planet Venus, our neighbor! We call her sister planet, goddess of love, "morning star," and—apparently—UFO! Read on …
Growing Fragrant Thyme
Thyme
Thyme is a wonderful herb with a pleasant, pungent, clover flavor. It smells like summer to us! There are both fragrant ornamental types as well as culinary thyme varieties which add a savory note to summer soups, grilled meats, and vegetables. Here's how to plant and grow thyme.
2020 Old Farmer's Almanac Online Edition
Detailed weather forecasts for the entire U.S., gardening and growing, food and recipes, astronomy, tides, home remedies, trends, handy tips, history, plus lots of humor—what's not to like?
A special website makes reading our Online Edition as easy as flipping the pages of a book. Features enlargeable type, zoom, search, printing pages, or saving as a PDF file to your device. It's the Almanac always at your fingertips. Plus, pay no shipping charges either!  
Making Sauerkraut
How to Make Sauerkraut
Store-bought sauerkraut can't compete with the homemade stuff. Follow our sauerkraut recipe to learn how to make sauerkraut of your own!