Picking raspberries, baking soda uses, homemade hair treatments
This is an archived issue of our Almanac.com Companion email newsletter.
Daily Newsletter for Sunday, July 14, 2019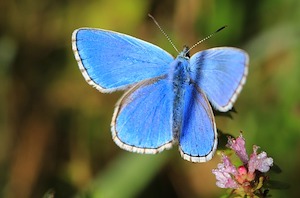 this is the garden: colours come and go,
frail azures fluttering from night's outer wing
strong silent greens serenely lingering,
absolute lights like baths of golden snow.
–e. e. cummings (1894–1962)
Sunday, July 14, 2019
195th day of the year
Robin Ventura (baseball player) was born on this day in 1967.
Nin (cat who served as the Mount Washington Observatory's mascot for a dozen years) died on this day in 2009.