Our best zucchini bread recipe, stop snoring, accidental garden tools
This is an archived issue of our Almanac.com Companion email newsletter.
Daily Newsletter for Thursday, July 18, 2019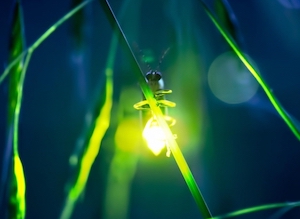 On the warm and perfumed dark glows the firefly's tender spark.
–Horatio Nelson Powers (1826–90)
Our Best Zucchini Bread
Zucchini Bread
Though there are many zucchini bread recipes around, this one might just be our favorite—easy, fast, and freezes well. 
5 Accidental Garden Tools
5 Accidental Tools for the Garden and Kitchen
I love things that meet a need so specific that they get a job done when nothing else could. In the push-and-pull of the moment, I've discovered many such tools, mostly ad hoc, accidentally or serendipitously, mostly to use in the garden. Below are five in no particular order.
The 2020 Old Farmer's Almanac Engagement Calendar
A highly useful daily planner full of humor and useful advice. It's an indispensable tool for managing your life and keeping yourself organized. Includes plenty of room for jotting down appointments and notes.
Cucumber Beetles
Cucumber Beetles
Here are tips on how to identify, control, and get rid of cucumber beetles in the garden.
Rose Petal Potpourri
How to Make Homemade Lavender Rose Potpourri
See how to make a simple, classic flower potpourri recipe. We especially like roses and lavender because both have a calming effect and the scent truly lingers. It's a wonderful way to sweeten the indoor air. Potpourri also makes a lovely homemade gift. 
Stop Snoring!
How to Sleep Better and Stop Snoring
If you are suffering from insomnia or sleep deprivation, simply can't sleep, or are snoring, you might benefit from these natural sleep aids, which might help you sleep better.