Picking blueberries, easy fridge pickles, powdery mildew remedies
This is an archived issue of our Almanac.com Companion email newsletter.
Daily Newsletter for Friday, July 19, 2019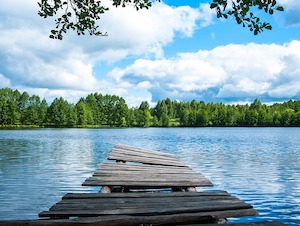 O summer day, surpassing fair,
With hints of heaven in earth and air.
–Eben Eugene Rexford (1848–1916)
Friday, July 19, 2019
200th day of the year
Anthony Edwards (actor) was born on this day in 1962.
Garry Marshall (director, producer, actor) died on this day in 2016.