Second chance for planting, vegetable nutrition, peach cobbler
This is an archived issue of our Almanac.com Companion email newsletter.
Daily Newsletter for Wednesday, July 24, 2019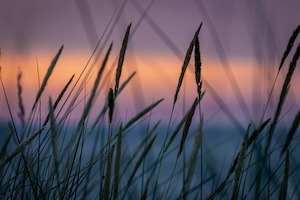 O beautiful for spacious skies,
For amber waves of grain,
For purple mountain majesties
Above the fruited plain!
–Katharine Lee Bates (1859–1929)
SPONSORED
Broccoli, Collards, So Many Greens! It's Time to Plant for Fall!
Summer has only just arrived, but in early July we're already turning our attention to starting a bountiful Fall garden.. First we sow fall Brussels sprouts in shaded seedling beds, and next we sow broccoli, cabbage, collards, and Chinese cabbage plus other nutritious, delicious fall mustards and other greens.
When the President Disappeared
When the President Disappeared for 6 Days
In 1893, during his second term as president, Grover Cleveland mysteriously disappeared from the public's eye for nearly a week. What happened? Here's the story…
Compass Dogs
Do Dogs Go Potty in a Certain Direction?
Calling all dog owners! Ever noticed which way your pooch stands when they do their business? As with birds, canines are aware of Earth's magnetic forces.
Second Chance for Planting
Speedy Vegetables to Plant in Summer
Summer is in full swing! By now, the peas and radishes have likely all been picked, the cilantro is blooming, the lettuce has bolted, and the spinach is long gone. Don't let those gaps sit empty; they'll only fill up with weeds! To get the most from your garden, break out the seeds and pop in a few wherever you find an open spot.
Classic Peach Cobbler
Peach Cobbler
There's nothing that says summer like peach cobbler. This old-fashioned dessert is always popular and is best with fresh peaches. Serve hot from the oven with ice cream.